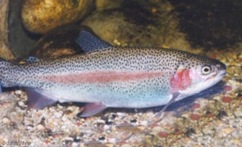 Mr. Fisher has invented a new fishing lure. It has a new structure that interacts with the water and a new shape for attracting the fish. The structure of the lure could be patentable as a utility patent application while the outside exterior shape may also be patentable under a design patent application.


Mr. Fisher has also created a new portable fish filleting machine. It uses new revolutionary techniques to filet your catch of the day right at the lake or on your boat. His new machine may be eligible for a utility patent application.

The name for his new machine is GUTS BE GONE which may be eligible for a trademark.

Along with his new machine is an instruction sheet and brochure both of which can be copyrighted as a work of an author.